While there are many options when deciding on a garage door for your home, there are several advantages to choosing wooden garage doors. Using bespoke woodwork for your garage door installation will give your home a stylish and sophisticated look. In addition, wooden garage doors are versatile, durable and last a long time compared to other materials. So, what are the main benefits of using custom wood for your garage doors, and what are the best options? Here are the main reasons why you should consider using wood for your garage doors.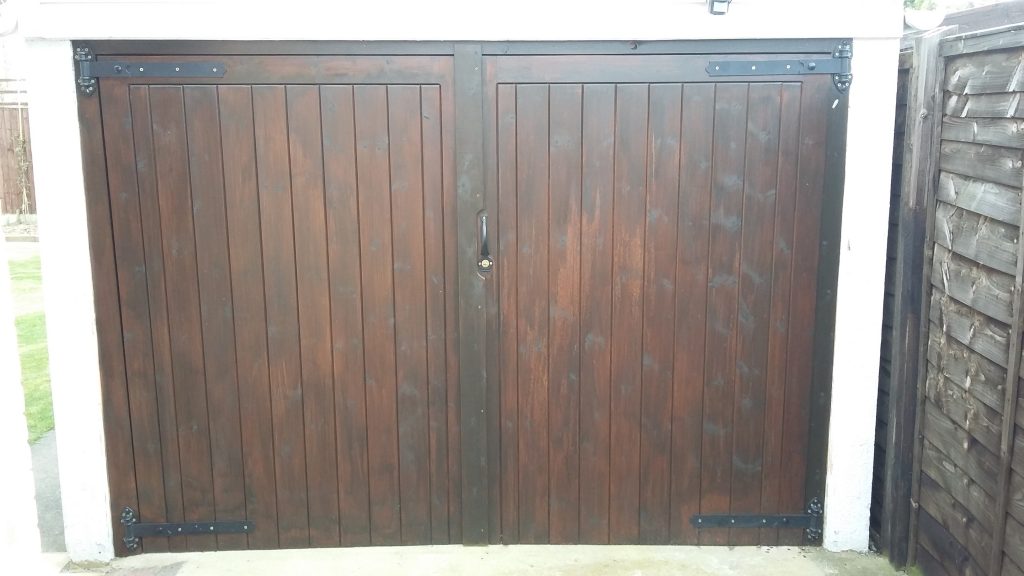 1. Durability
When people think of garage doors that are tough and durable, they usually think of steel doors. Yet treated wooden garage doors can withstand a lot of knocks and pressure, even more than steel doors can. Steel garage doors often have a thinner gauge due to their weight, and so need to be factory-pressed and installed onto a chassis ion frame to gain any strength. Treated wood removes these requirements and can stand well on its own, making it a better solution for garage door installation. Garage door repairs are also a much simpler task when working with wood.
2. Comfort
There are a number of ways that bespoke wooden garage doors can provide extra comfort to your garage. Firstly, treated wood can withstand harsh temperature changes and acts as a great insulator. This will keep your door and garage cooler in summer, and warmer in winter. In addition, they can soundproof your garage area and so are a great addition if you live in a noisy area. Overall, wooden doors have a much more practical benefit in creating a comfortable garage space than steel.
3. Versatility
Wood is an extremely versatile material, and as such it can be built to the specifications you need for your garage. Whatever the shape or size you need, wooden garage doors can be constructed exactly as required. In addition, you can operate wooden doors manually and automatically, much the same as any metal garage door. For this reason, using wood for your garage door installation is even more versatile than other materials.
4. Style
Perhaps the main benefit of choosing bespoke woodwork is the range of unique and sophisticated aesthetics that come with it. Whether you are after a modern look or a classic, natural feel, there is a range of colours and wood finishes to suit. Treated wood will help guard your doors against warping or rotting, and unlike steel doors they will age more attractively.
5. Long-Lasting
Not only does using wood ensure your garage doors are stronger, but it also means they are easier to maintain long-term. Garage door repairs are much simpler with wood as it does not bend, dent or crack as with metal. In addition, if damage does occur you will only need to replace a single panel, rather than the whole door, as can happen with other materials.
Why Use Ligna Carpentry?
For 15 years, we at Ligna Carpentry have been providing high-quality carpentry services for clients throughout East Anglia. As a family-run business, we believe in excellence and professionalism in all our services and projects. To find out more about our carpentry and joinery services, contact us via phone, email or our website contact form. For the best quality wooden garage doors for your home, contact Ligna Carpentry today.