Bespoke fitted wardrobes might not be your first choice for a bedroom. If you're on a budget, flat pack furniture might seem like a cheaper and more practical option. But here at Ligna Carpentry, we know from years of experience that fitted wardrobes provide the best solution when it comes to storage. Here are 10 reasons why.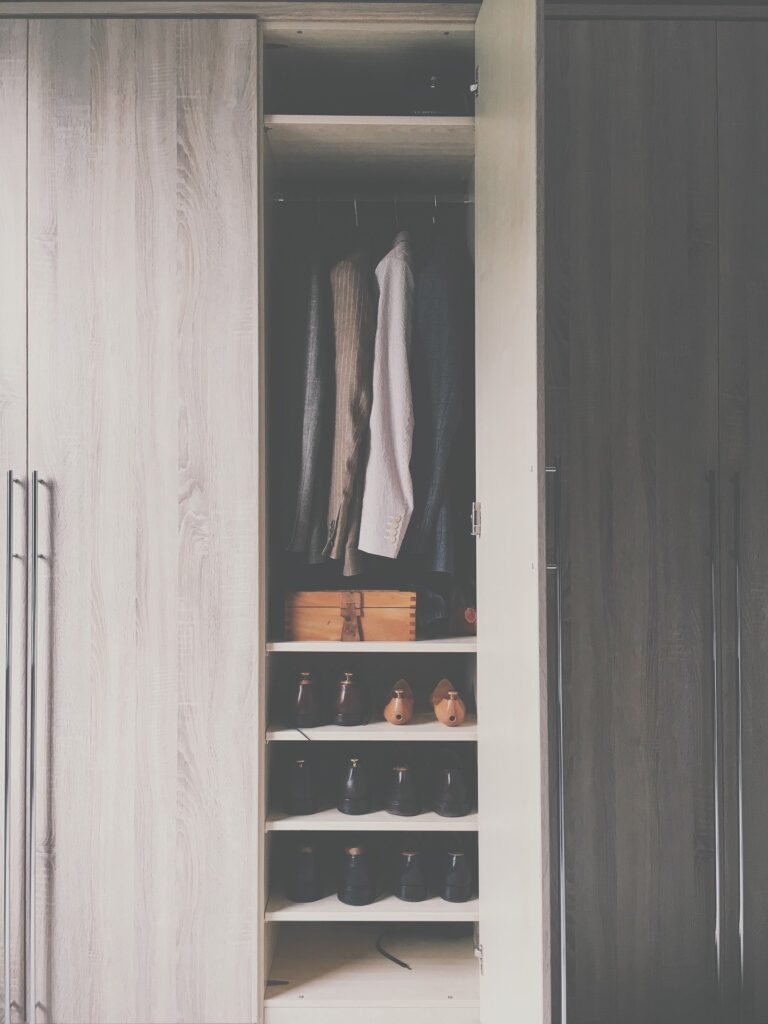 1. Affordable Price
Wardrobes made to fit do not have to cost the earth. Most of the big name retailers offer fitted furniture in different price ranges. At Ligna Carpentry we're happy to work with our customers to find a joinery solution to fit their budget.
2. Flexibility of Style
Ready-made furniture is what it is, and that can be a problem if you can't find what you're looking for. With bespoke wooden furniture the style is entirely up to you. The only limitation on design is your imagination.
3. Made to Fit
Older houses often feature quirky nooks and corners. This can result in freestanding furniture actually taking up space rather than saving it. Bespoke furniture is made to fit perfectly, whatever the characteristics of the room.
4. Personalise Your Wardrobe
Want a wardrobe with a built-in dressing table and space for your hairdryer and make-up? You can have it. If you like your bedroom super tidy, this could be the perfect option – close the wardrobe door and your dressing table disappears.
5. More Storage, Less Dust
A problem with freestanding wardrobes is the space above and to either side of them. Items gather dust on the top, and dust in the bedroom isn't good. Bespoke wardrobes eliminate this issue by taking the storage space right up to the ceiling.
6. Make The Most of Your Space
Sliding doors on bespoke fitted wardrobes are of huge benefit in smaller bedrooms where space is limited. It also means no more clambering over the bed to get out of the room when your partner's got the wardrobe doors open!
7. Don't Forget The Corners
Different bedrooms have different shapes and dimensions, and sometimes it makes more sense to have a wardrobe set into a corner. With furniture made to measure that's not a problem.
8. Choose The Depth
Freestanding wardrobes tend to come in fairly standard dimensions, with a depth of around 550 – 600mm. If you come from the eighties and still like padded shoulders, bespoke wardrobes can be made as deep as you like!
9. Increase The Value of Your Home
Unfortunately you'll have to leave your fitted wardrobes behind if you move house. On the plus side, many buyers are influenced by efficient storage space. Bespoke fitted wardrobes could actually increase the value of your home.
10. From Contemporary to Country Cottage
The flexibility of fitted furniture means it can be designed to reflect the character of your home. From contemporary to country cottage, everything is possible.
Bespoke is Best
For the team at Ligna Carpentry, building and fitting your furniture is only part of the job. We are also happy to advise on every aspect, from the interior layout to the style and finish of the doors. And you certainly don't get that with flat pack!