Have you been hoping to restore your garden furniture? If so, there are a handful of DIY furniture repair suggestions to keep in mind. Let's take a look at some sure-fire tips offered by professionals. First, here are the tools that should be used:
• Different types of scrubbing brushes.
• Screwdrivers or a power drill.
• Sandpaper or an orbital sander.
• A soft and damp cloth.
• Stain or paint (depending upon your preferences).
• Quality paint brushes.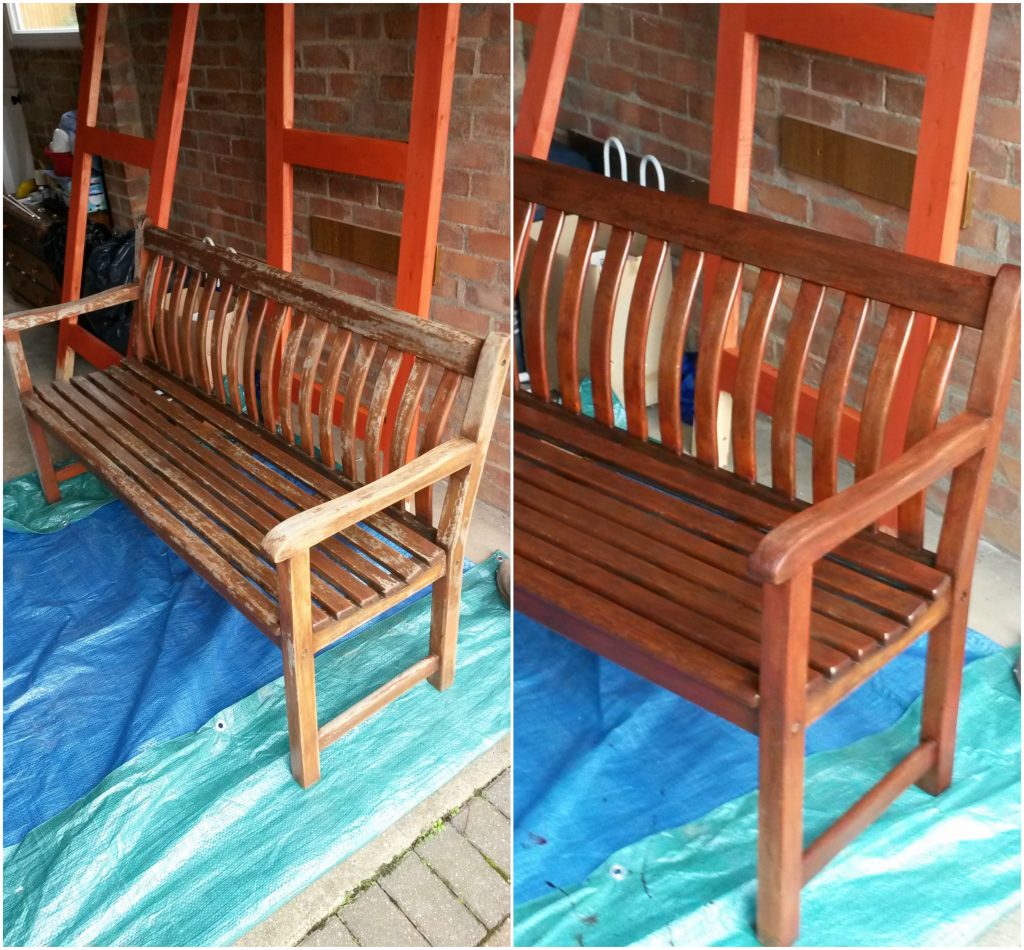 1. Cleaning and Preparing the Wood Furniture
Furniture restoring will always involve thorough cleaning before any repairs. Scrape off any loose materials with a soft-bristled wire brush. You can then deal with stubborn areas such as stains or mould with a hard-wired brush. However, be sure to avoid damaging the underlying wood.
There are also times when it is better to remove any nearby hardware (such as handles or ornaments). Not only will this make it much easier to remove any stains, paint or varnish, but you will avoid damaging them during the cleaning process. You can normally remove hardware with the help of a screwdriver.
2. Removing Paint or Varnish
The majority of wood furniture used within a garden will be painted or varnished. These materials are intended to protect the surfaces from elements such as solar rays and rain. So, such coatings will need to be thoroughly removed before any further restoration work can begin. This is normally accomplished with the help of sandpaper or an electric rotary sander. Be sure to choose the grade (roughness) of the paper based off of the type of material that is to be removed.
3. Preparing the Wooden Surfaces for Subsequent Painting or Staining
Let's assume that the wood has been scraped or sanded to the point that no excess materials appear. The next step involves wiping down all surfaces. This is the best way to remove any waste such as sawdust. You can then be assured that the paint or stain will adhere properly.
4. Painting or Staining the Furniture
Applying a fresh coat of paint or stain is normally the best way to restore garden furniture. Of course, you have the ability to choose which is the most appropriate. Paint is a great option if you desire a solid appearance while stain can be used to accentuate the grain of the wood. However, you should keep in mind that you choose materials suited for outdoor use. As wood is a porous material, you will need to apply a minimum of two coats (allowing at least 24 hours of drying time between each coat).
The carpentry experts at Ligna Carpentry are more than happy to offer any additional advice. Restoring wood furniture to its former beauty is a breeze if you keep these professional suggestions in mind. Feel free to contact us for more recommendations.